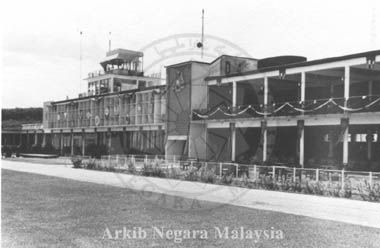 Sempang? Where's that you may ask? As I understand it this was the old name for the Sungei Besi Air Base and the base itself may follow the name into the pits of forgotten history if this article is any indication. After a slow start, it seems that by the end of the year the Air Base will no longer be around. Read it
here
.
The only mystery to me is that why the base will not be replaced or relocated elsewhere and how they will ensure 'strategic' assets can be maintained in such a developed area.
He revealed that 1MDB would not have to rebuild a new air base for the RMAF but "we are committed to helping them maintain national security requirements".

"Air force functionality needs to be there, for example, the national radar system. It is too sensitive for me to say how but the principle we are following is that none of the functions will be removed," he added.